Hi all! I've had many requests for tutorials, here and at Ask the Maker, and these are the first two! Neither one is too long, and I hope
you find them helpful! :)
Requested by
julie_izumi
This is one of those icons that was really a happy accident. I was playing with a few different things and things just happened to turn out in a way that I like. Here is the first cap I used (from
grande_caps
)
I start by cropping the first cap into a medium close-up.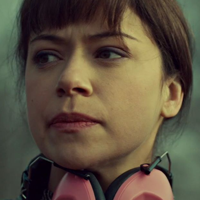 It's a pretty boring crop so I know I want to add something more extreme to make things interesting. I decide to add a Gradient Fill layer of
#74d6ff
to transparent, and keep it set to Normal.
Next I want to add another cap of Alison in the empty space. I decide on this one:
So, I want to put some stuff on the right side of the icon, over top of the gradient. I planned on just adding a cutout of Alison, but then I see that nice looking tree on the left side of the cap. I end up flipping the cap and positioning the tree on the left side, setting the cap to Multiply and using it like a stock image.
>
I like how the colours are looking on the left, and the way the horizon actual kind of looks like another texture on the bottom. However, the little Alison in the bottom left corner isn't working.
I start thinking that I should just smudge her out...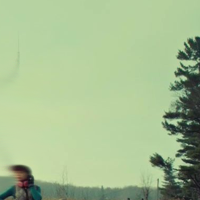 ...but then I change my mind and instead add the same cap again. This time I position Alison on the right side, and set this cap to Darken. I then use the paint brush to cover up the parts of the cap I don't want (the smudged Alison, and the extra scratchy parts on the sky):
>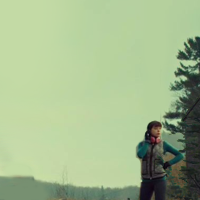 This layer that I've just made gets set to Multiply.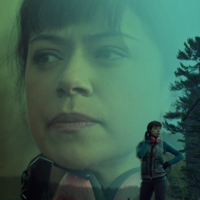 I want to change the colours to be a bit more purple and dark on the left side, so I add another gradient, this one is
#16001b
to transparent, and on a slight angle.
Keeping it on Normal is a bit too much so I change the purple layer to Soft Light 50%.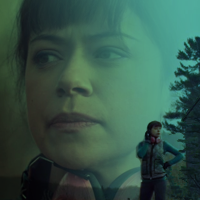 Next I add a
Curves
adjustment layer on top of everything to brighten it up.
I add another Curves adjustment layer with nothing changed set to Overlay to add some contrast.
I want even more contrast because I really did mute things a lot with my initial blue gradient, so I add yet another Curves layer with nothing changed, this time set to Soft Light 60% Opacity.
At this point I look at the left side of the icon and it's really green. I want the icon to be more cyan, and there are a few ways to correct this, but I decide to add a Black-to-White Gradient Map, and set it to Screen 40%. This mutes all of the colours and also makes it brighter.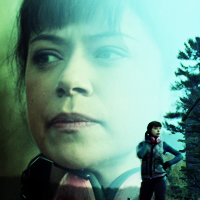 Though I like what this did with the colours, it might be too bright now so I add some
Curves
to darken it up.
And then I decide it's a bit too dark so I add some more
Curves
to lighten it again (sorry).
I'm just not really happy with the left side of the icon at all, there's too much going on, and the right side is pretty busy already, so I decide I should make the left side darker. On a new layer I use a soft brush to paint over the left in black and then set that layer to Soft Light. I don't want to lose the entire edge of her face, just most of it.
>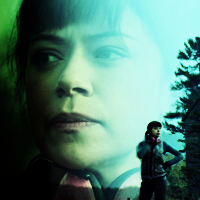 It's looking better at the bottom of the icon, but the top left cover is still way to bright so I cover that part up with another black layer.
Finally, it's time to fix the colours: I love the cyans, but the whole left side of the icon is too green. I paint over the left side again with black, but this time set it to Color, 50% opacity. That dulls down the green.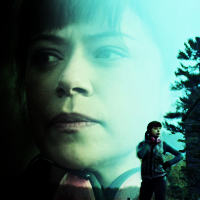 Resize to 100x100 and you're done! :)
Requested by
jsfunction and
a_cheshire_grin
This icon is made with
this cap
(from
grande_caps
). It's a very pretty cap but also pretty popular, so I knew I wanted to do something a bit different with it. This icon was made for
20inspirations
and luckily the Inspiration Post had some lovely textures in it.
I start by cropping
this
texture by
cleamour
to 200x200 like so:
Then I thought about it some more and realized that maybe I wanted a darker background, so I tried a different texture instead -
this
, by
elphielein
, inverted:
Neither texture was really working for me on it's own, so I set the blue one to Darken on top of the pink one, and ended up with this: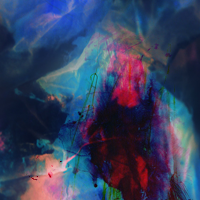 There was a lot of fiddling I'm sure, moving the textures around until they were positioned in a way I was happy with, but this was the result. I also wanted to add some more contrast so I added a new Curves Adjustment Layer set to Overlay.
As you can see, even though the background looks complicated, it's really not! (and as you'll likely see in some upcoming tutorials, many of my icons which look simple actually have a million steps xD). Next I flipped and cut out Sarah the cap - I did it with the cap full-size using the Pen Tool, but here it is on a white background just to show you:
Not my best cutout, but it gets the job done; her face looks good at least, which is the most important part. And here it Sarah on top of the background:
I like how it looks around her face, the brightness of the face contrasts well with the dark patch of background behind her. But I don't like how the blackness of her hair and shoulder cuts into the lovely bright colours of the textures. I end up setting my Sarah layer to Lighten so that the bright parts show through (again, I'm sure there was a lot of fiddling, moving stuff around so that her face was visible, but all I have left to show you is how it eventually turned out).
I still need to add some colouring to Sarah so I start by adding a
Curves
layer to brighten up the cap. I don't want to brighten the background, just Sarah, so I connect it to her with a Clipping Mask (with the Curves layer selected, hold down Alt-Ctrl-G). (EDIT: If you're a beginner to using Clipping Masks and want a more detailed explanation of what they do/how they work, I wrote up a mini-tutorial
here
)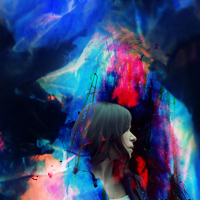 Duplicate the Curves layer, making sure it's still clipped to Sarah.
Add another Curves layer but this time don't change any of the Curves. Set this layer to Overlay and again, clip it to Sarah.
If you've done this right, your layers palette should look like this: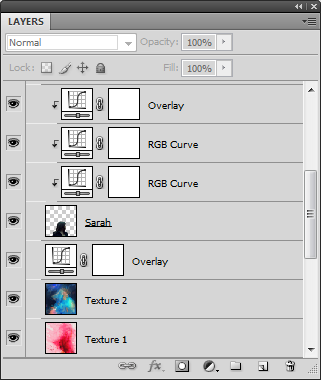 (The arrows on the three Curves layers show that they're clipped to the Sarah layer)
Add a layer of Vibrance +100 to punch up the colours. I want this to be on the whole icon, not just Sarah, so I don't clip it this time. (Normally I set my Vibrance layers to Color but I prefer it on Normal in this situation because I like what it does to the background)
I want a little more brightness in the top left corner so next I added a texture by
navras_rheya
set to Screen:
>>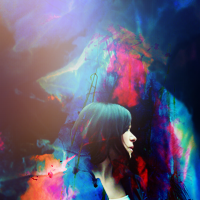 (The
original texture
was only 100x100 but since it's just a light texture, I stretched it to 200x200 and then blurred it to make it smoothed out)
I didn't love how brown it turned out, so I inverted the texture and then set it to Soft Light 30% to add more blue back in.
And that's it! Resize to 100x100 and you're done!
I have tutorials half-written for these three so they'll hopefully be the next ones posted! (they are much longer, that's why there's such a delay) :D
Please let me know if you need any clarification on any of the steps in either of these tutorials, and also let me know if you found them helpful! :)